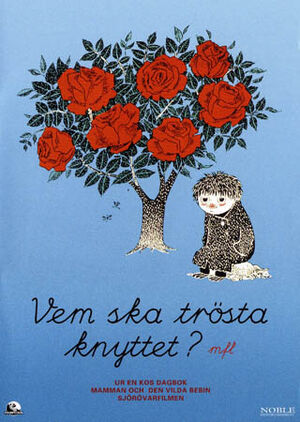 This article is about the 1980 short film. See Who Will Comfort Toffle? for the original picture book.
Who Will Comfort Toffle? (Swedish: Vem ska trösta Knyttet?) is a 1980 Swedish animated short film by Johan Hagelbäck, based upon the picture book Who Will Comfort Toffle? by Tove Jansson. The film is a very faithful adaption of the original book, using the original illustrations as a basis for the animations, constantly keeping true to Tove Jansson's characteristic art style.
The soundtrack is an abridged version of the 1978 audiobook version by Swedish acid/psych progg duo Peter Lundblad and Torbjörn Eklund.
The film was released in a collection of other children's short films in 2009, which has since gone out of print.
Another animated short film in the same fashion based upon The Book about Moomin, Mymble and Little My was made in 1993.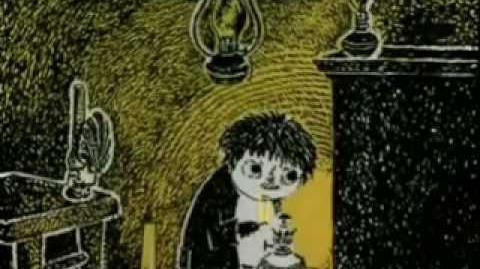 Ad blocker interference detected!
Wikia is a free-to-use site that makes money from advertising. We have a modified experience for viewers using ad blockers

Wikia is not accessible if you've made further modifications. Remove the custom ad blocker rule(s) and the page will load as expected.