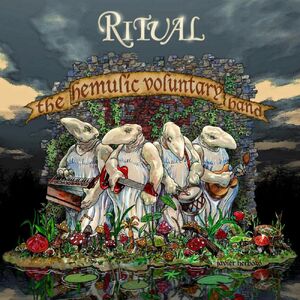 The Hemulic Voluntary Band is a 2007 album by swedish progressive metal band Ritual. It is a concept album with songs based around the books by Tove Jansson. The album and its title track is named after a group of hemulens who appear briefly in Moominpappa's Memoirs and Moominsummer Madness.
The final track of the album is a 26 minute suite based upon The Dangerous Journey, much in the same fashion as the audiobook version of Who Will Comfort Toffle?
Tracklisting
The Hemulic Voluntary Band - 4:53
In the Wild - 5:53
Late in November - 4:56
The Groke - 6:05
Waiting by the Bridge - 4:36
A Dangerous Journey - 26:33
Personnel
Patrik Lundström - Vocals, acoustic guitars, electric guitars
Jon Gamble - Keyboards, harmonium, harmonica, vocals
Fredrik Lindqvist - Bass, bouzouki, mandolin, flutes, backing vocals
Johan Nordgren - Drums, percussion, keyed fiddle, backing vocals
Ad blocker interference detected!
Wikia is a free-to-use site that makes money from advertising. We have a modified experience for viewers using ad blockers

Wikia is not accessible if you've made further modifications. Remove the custom ad blocker rule(s) and the page will load as expected.