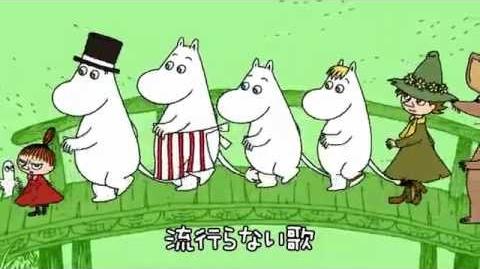 Song of the 100% (Japanese: ミイとスナフキンの100%の歌 フルバージョン) is a song used in promotional campaigns of the eco-friendly MR Wagon automobile by the Japanese car-manufacturer Suzuki. Different variations of the song are used in various animated or live-action commercials. The full version features Little My singing the song while Snufkin plays his harmonica.
Ad blocker interference detected!
Wikia is a free-to-use site that makes money from advertising. We have a modified experience for viewers using ad blockers

Wikia is not accessible if you've made further modifications. Remove the custom ad blocker rule(s) and the page will load as expected.