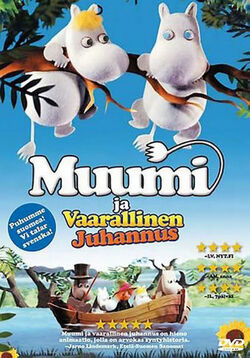 Moomin and Midsummer Madness (Finnish: Muumi ja vaarallinen juhannus) is a 2008 stop motion film compiled from the Moominsummer Madness-based episodes of the 1977–1982 Moomins TV series animated at Se-ma-for in Poland, restored and re-soundtracked with multiple voice actors replacing the single narrator.
In 2010 an additional film was produced in the same way, Moomins and the Comet Chase.
Ad blocker interference detected!
Wikia is a free-to-use site that makes money from advertising. We have a modified experience for viewers using ad blockers

Wikia is not accessible if you've made further modifications. Remove the custom ad blocker rule(s) and the page will load as expected.